Grutsk® Basics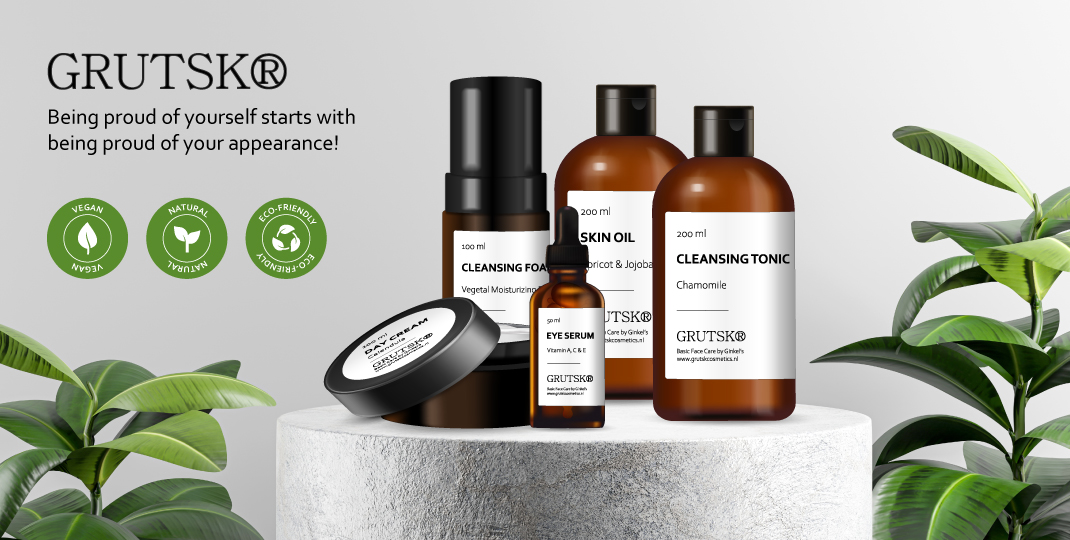 Slide Grutsk NL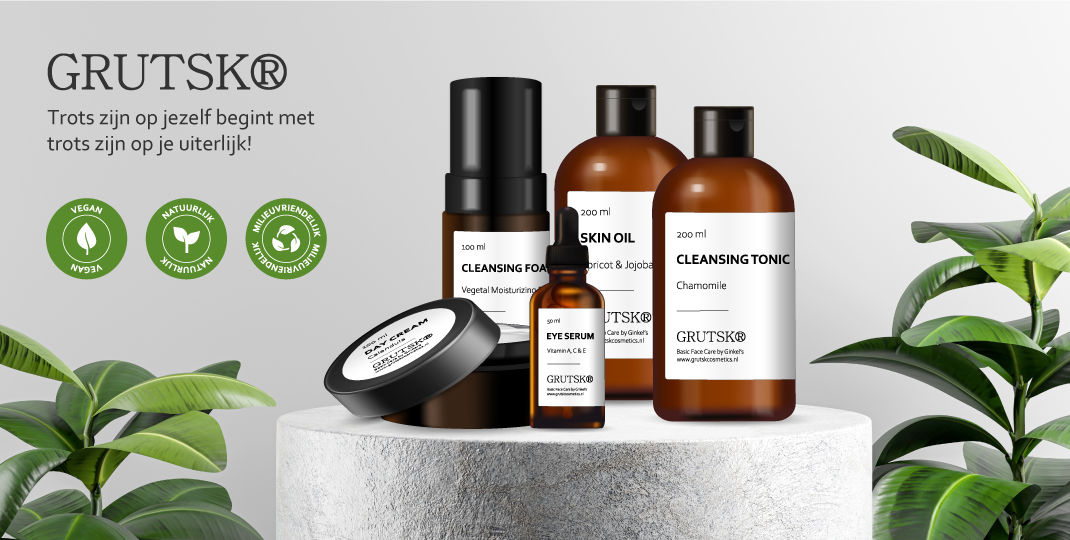 ---
NEW! The best Ginkel's Basic Cosmetics deserve a new brand name. A brand name to be proud of: GRUTSK®! Being proud of yourself starts with being proud of your appearance. GRUTSK® offers you all the essentials for your daily skin care routine, that's all you need!
GRUTSK@ is focused on the future. A green and healthy future in which ingredients, packaging and production conditions are handled even more consciously.
For example, all GRUTSK® formulas are free of animal ingredients, so completely Vegan! The packaging is also a step forward. They consist of more than 50% recycled plastic. Of course, these products are also packed with vegetable ingredients and are very mild and safe for the skin. You can rely on more than 35 years of Ginkel's Cosmetics craftsmanship.
Grutsk® is a brand for people who want to live consciously but do not want to make concessions in the field of good skin care.
Showing all 13 results